Matcha
Are you curious about Matcha Green Tea Powder? Not sure where to start? We've got you covered, with the UK's largest selection of Japanese matcha green tea powder. Learn all you need to know and discover our amazing flavours!
WHY MATCHA?
With the UK's largest selection of Japanese matcha green tea powder, we would like to think we know a thing or two about it!
Our matcha powders all have a Japanese green tea base and are packed full of (healthy!) caffeine! All our matchas and tea powders are ground to the highest specifications, so you'll get all the goodness you'd expect from the base ingredients, just with extra flavour!
HAVE YOU TRIED MATCHA?
Hot
Have you ever tried your Matcha out hot? You can create Matcha lattes or hot steamers
Cold
What about iced for the summer months, you can create iced lattes or mix matcha with apple juice or lemonade for a more refreshing take
HOW TO MAKE MATCHA?
1. Add 1 Perfect Matcha Teaspoon
2. Add a splash of warm water
3. Whisk in a 'W' shape until frothy
4. Top with hot water
Top Tip!
Add a splash of
almond milk & honey!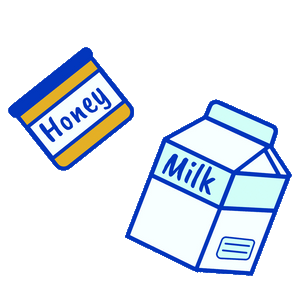 WHAT OUR CUSTOMERS SAY
SUPER (DOOPER) MATCHA
Tried a blueberry muffin latte in store and am possibly addicted  as is my daughter and a couple of her friends ! Is it possible for a drink to make you feel well ?? I didn't think so , but now I am on the fence , this drink has changed my opinion and is so scrummy
shop Super Matcha
VIBRANT
This pure grade matcha tea is as tasty as it's vibrant green colour. If you love green tea, you will get hooked to the pure grade matcha!!
shop Pure Grade Matcha
NOSTALGIA IN A CUP!
The ice cream matcha is not a sugary concoction, but it is a delightfully creamy and flavourful one! I really love this as a hot latte and an iced latte, absolutely decadent and delicious!
Shop Ice cream matcha
WHY BIRD & BLEND?
Ethical CommuniTEA
Vegan friendly
Magical world of tea